Hello and thank you for reading my bio. It is my pleasure to provide you an accurate summary of my background. Even though I am not a registered dietician, nutritionists, or doctor, all the information I am providing you is factual and real. The information I am furnishing will most certainly help you gain total control of your health.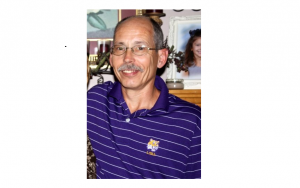 Most of everything I have learned was not in college but from practical experience. I am about to tell you my story and why I decided to create this website. It is for you, that this website was developed because of my intentions to help save lives. I couldn't save my wife, as you will soon learn, but if I can save one of you, then this website was well worth my sweat and tears.
I would also like to share more information about me from my Wealthy Affiliate profile page.
I have learned in a short few years just how important nutritious foods are to the human body. Good foods are so vital in keeping your immune system healthy and active. Without a good immune system, you get sick, then you die. It is really that simple.
My story is nothing out of the ordinary so I apologize if you were looking for something more melodramatic. I want to tell you and everyone to start listening to your body. Your health plays such a vital role to your longevity as well as your spiritual happiness. I found out the hard way. You can avoid the storyline I am about to tell you if you just listen to your body…
I have been a printer for most of my life. An occupation that is not the best for your health. But it paid the bills and allowed me to be a craftsman. I enjoy working with my hands. I am an artist, I have an eye for color, attention to detail, and I can play the guitar fairly well and I am an accomplished cabinet maker.
I have always been healthy. I have had the occasional bouts with Flu or a 24-hour bug but generally, I have been blessed with good health. I used to be a marathon runner back in high school, running in cross-country meets all around the Texas Panhandle, where I was born and raised.
I had always been skinny growing up. I could eat like a horse and never gain any weight. That is until I reached middle age. Now just looking at food makes me gain weight.
I have done a lot in my short 54 years of living on this earth. I had dreams just as everyone else about what I was going to do with my life after school and leaving home. I thought I was going to be an architect and wanted to be a very famous one at that. But other things in life seemed to overtake my mental picture of my intentions and I ended up becoming a father just as I was beginning college. This was the start of some very hard lessons that I was going to be learning as I grew older.
Soon after this, I was to become a single father of two children. I was forced into learning how to be a "mom" as well as a "dad". After raising my children to teenagers I went back to school. Soon after this, I met my wife Susan, who soon became the love of my life.
She was a Cajun lady, born and raised in Baton Rouge, Louisiana. She was also a Cajun Chef. This is when I really started learning about food and everything that I had been missing as a single father.
Susan used to make Pralines, or "pecan candy", which turned out to be the best in the whole state of Louisiana. She also had Crohn's disease, but she never let that stop her from becoming a fabulous chef.
Fast forward to the spring of 2009. We had relocated to Baton Rouge from Dallas Texas in 2003. I continued my occupation as a direct mail pressman, and eventually my wife Susan also came to work at the same company as a laser printer. Life was good. Then the unthinkable happened…
Our family doctor gave us the worse possible diagnoses that a doctor could ever dish out…He told us, Susan, you have stage 3, Lung Cancer! Were we in shock? OMG! What are we going to do? My world was crashing and burning. But what about Susan? How do you think she felt? Her diagnoses were like giving her a death sentence!
We started educating ourselves about this disease. Some people, if this disease is caught early enough, they survive. Other people not so lucky. We kept hearing the doctor say, "Hope for the best, but prepare for the worse".
I didn't like the sound of that. It is as if even our own doctors, who we trusted with our lives, didn't know, or care. I had to do something, though. I started researching other alternative methods of defeating this cancer. The only thing our doctors knew was Chemotherapy. But that is poison! Even I know you don't take poison to kill a disease!
Susan was alright for the first several months of this "poison" being administered to her. But then the Chemotherapy started taking its toll on my poor Susan as she became frailer each day. I took a leave of absence from my work to stay home with Susan and care for her, in the only way I knew how. This is when I really became aware in combating this deadly disease of the customary medical establishment's denial and out right deceit.
There was absolutely no reason for this disease to be allowed to destroy my Susan's life. The more I had begged her to try other methods to combat this disease, the weaker and less willing she was becoming in beating this disease.
As much as I tried to convince her of other alternative methods of combating this cancer, she wouldn't listen to anything I had to say. Why? Because she trusted her doctor.
She died on Valentines Day, 2010.
My life was forever changed.
I had to continue to live, though. Self-preservation is stronger than the guilt, the sorrow, and the pain you feel inside. I had to learn how to cook because remember, Susan was a chef, she did all the cooking. I was not allowed into her kitchen unless the dishes needed washing.
I had become increasingly bitter and outraged at our medical establishment and their so called procedures. The more I read about them, the more news I found about them and their self-preserving community. The medical doctors of today are bought and paid for by the Pharmaceutical drug companies.
So I have decided to continue my fight with our medical establishment and make people all around the world aware of other alternative means of staying healthy, avoiding diseases, and living a longer, happier life!
Hence…This website was born